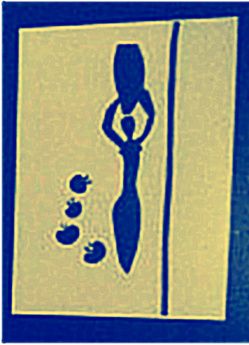 Okay, here we go again. I think I have found my way back to bloggity-blog-blog-blogging.
The months have flown by and Winter here is coming to an end, despite the snow headed for us this weekend. The garden plot is curing and getting ready to be tilled under, seeds are beginning to open in little pots, and my dear friend has just brought me some 100 + little trees to plant. There are red cedar, ash, balsam & fraser fir, and flowering dogwood. *Sigh*
Couldn't Spring come just a bit sooner?
I've just come home from an extended weekend holiday with unquestionably trusted friends - - - the kind of holiday that provided space for us to engage in our energy work together, and for me, a space to grow. The five books I picked up along the way are suddenly staring back at me, their titles stark against the covers and the content tugging at my senses. The stone given to me by a friend is making its way to my hand with a mind of its own, and I'm more clearly able to see the outline of my goals for the immediate future.
My personal calendar has to be worked on this year. There are a number of things that have disappeared from it over the most recent decennial period. Time that was once scheduled for physical fitness has evaporated and it shows. That is something I'm going to address this year. It's been too long since I dedicated time to my own responsibilities. It's coming up on tax time, and I have those to do as well.
[...] As you fill with wisdom,
and your heart with love,
there's no more thirst.
There's only unselfed patience
waiting on the doorsill, a silence
which doesn't listen to advice
from people passing in the street.
as translated by Coleman Barks